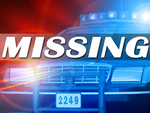 BRANSON, Mo. – A man reported missing from eastern Missouri is found safe and living at an apartment complex in Branson, according to police.
Sixty-five-year-old Gerrial Stone reportedly disappeared last month after he took out the trash at his home in Cadet, about six miles northeast of Potosi.
Washington County Sheriff Andy Skiles says a Branson police officer confirmed it was the missing man on Tuesday, who apparently left town to start a new life, according to the sheriff.