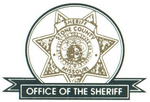 LAMPE, Mo. – A high speed chase results in a car fire in the Trace Hollow area in Stone County this morning, according to Sheriff Doug Rader.
Rader says the car was involved in a high speed pursuit from Carroll County, Arkansas. He said the suspects had set the car on fire and fled the scene.
Eric Nielsen with the Southern Stone County Fire Protection District says the car was fully involved and was in a remote location. Fire crews extinguished the fire by 12:40 p.m.
Carroll County Sheriff Bob Grudek could not be reached for comment. Rader says the suspects are still at large.